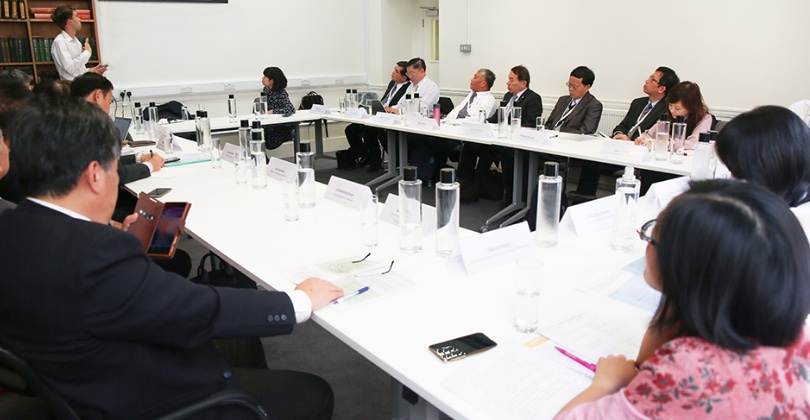 International Training Programmes for Foreign Senior Civil Servants
Since the College was set up in 2012, Civil Service College has welcomed international delegations who wish to learn more about UK Public Sector and Civil Service systems. From week long training programmes for delegations of Senior Civil Servants from Sri Lanka and India to morning workshops for delegates vising from China, we are able to work closely with organisations to help plan every aspect of the trip; from accommodation and sightseeing excursions to, of course, the training programme itself.
To discuss international training options for your team, please get in touch with Sonny Leong at ku.gro.egellocecivreslivic@gnoel.ynnos or Christopher Ng at ku.gro.egellocecivreslivic@gn.rehpotsirhc with your query, or alternatively call 0208 069 9000 to let us know your training needs.